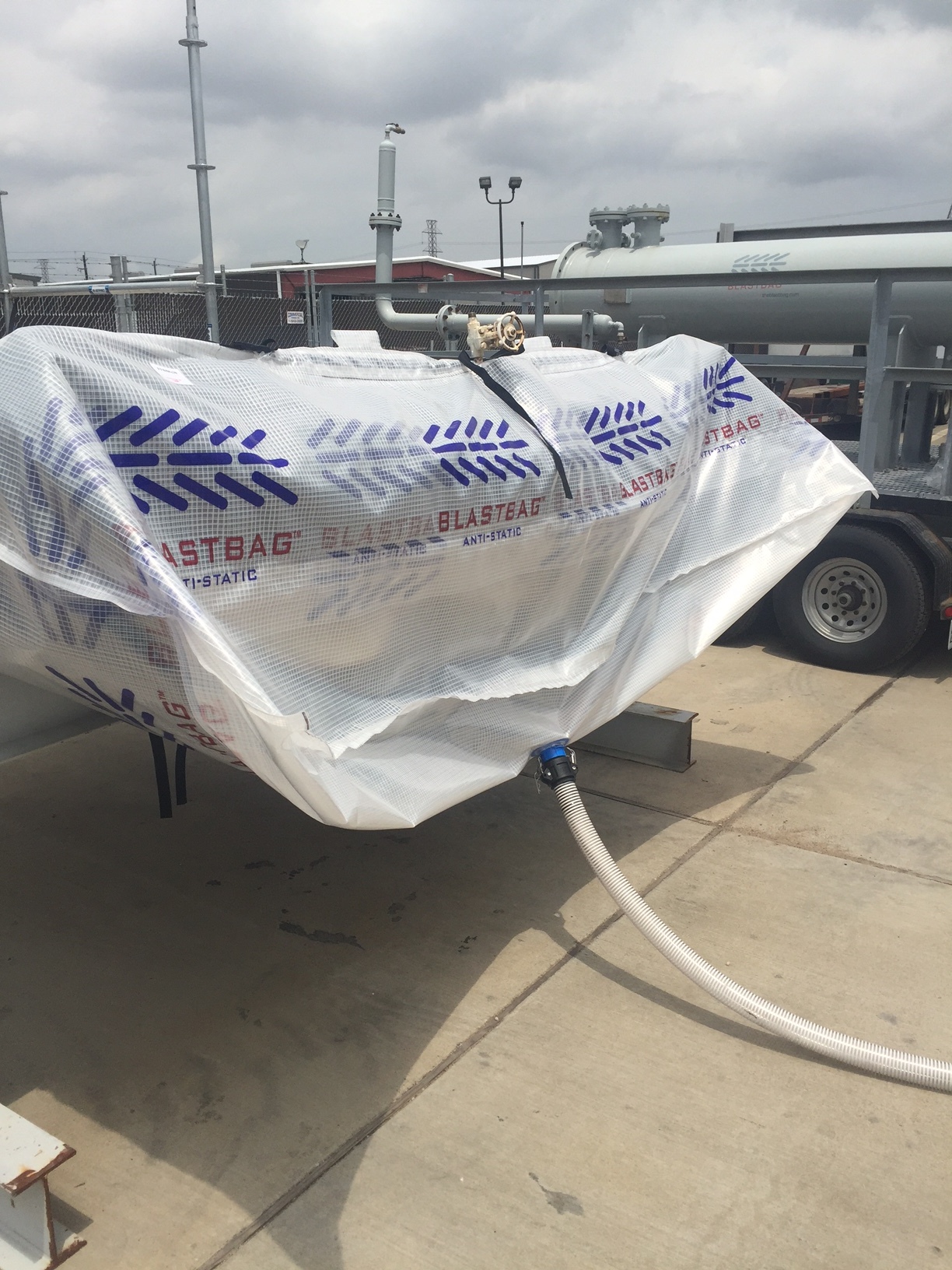 Application
The Fin Fan BlastBag® is a patented containment device designed to contain the effluent from the cleaning of fin fan coolers. This product, along with a Trough on the operator end, is capable of eliminating the "rain" from fin fan units when they are being cleaned.
To accommodate for inlets and outlets, sometimes it is necessary to cut the bag in the field in order to secure it on the header. We typically recommend scaffolding in these scenarios as well.
To place an order for Fin Fan BlastBags®, we need to know the length and width of the fin fan.
Standard Lengths: 4' 8' 10' 12' 14' 16' 18' 20'
Standard Widths: 18" 24" 30"